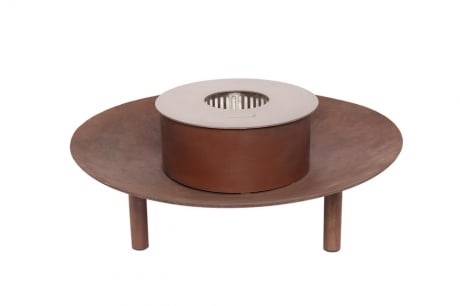 Eco 38
Dimensions: 23 5/8" Ø x7 7/8" H
Weight: 33 Lbs.
Burn: 1 hour per quart
Warm up: 538 sq. ft.
Content: 5 quarts
Round EcoFireplace with ECO 35 burner, base of Weathering Corten steel, with capacity of 2.5 quarts of Bio fluid. Average Burn Time is 1 hour per quart, warms up an area of approximately 538 sq. ft., weighs 33 Lbs. with dimensions of 23 5/8" Ø x7 7/8" H. Kit includes round Burner, damper cap, Weathering Corten steel base, lighter, funnel and measuring cup.
buy
back